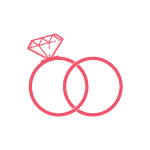 Weddings
The String Beings will transform your wedding into a celebration everyone will remember for years! I love playing wedding for many reasons. Please Remember: Your guests will remember two things about your wedding, and the music is one of them!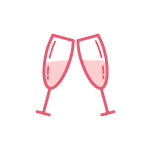 Special Events
From violin solo-serenades at restaurants to birthday parties, wine-tastings, and grand openings, The String Beings add the Excitement of Live Music that your guests will absolutely Love.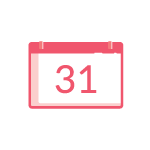 Book Now
You are one step away from beautiful music. Contact Van to book The Beings. After all, how many people can claim they've had a conversation with The Supreme Being?!
In 1982 Founder and Leader Van Vinikow (aka The Supreme Being) was asked to play a wedding at Little Flower Catholic Church in Reno, Nevada. He soon realized the need for a wedding group that could:
Provide a beautiful musical mood before the ceremony
Perform traditional wedding music as well as alternatives
Play all or part of the reception with lively up-tempo tunes
Honor special requests
Be reliable, affordable, professional, and fun to deal with!
Reno and Lake Tahoe's
Premiere String Ensemble
Shortly after realizing that no one was arranging string music for "The Great American Songbook," Van started using his University of Oregon (Go Ducks!) Music Degree to arrange popular music from the 1920's and 30's. Broadway show tunes, Film Themes, contemporary hits as well as bridal requests such as Guns N Roses, Katy Perry, and Train.
The advantage of having such a wide variety of music , which Van calls "Versatunatility", has made The String Beings the most popular string ensemble for over 30 years in the Reno/Lake Tahoe area. No other group has this many songs to choose from, since they were all done by Van. How do the String Beings get their beautiful string sound? "Pretty basic," explains Van. Just like baking a cake, if you use only the finest ingredients you'll always come out with a great cake. Since he only uses Reno Philharmonic quality ingredients, their sound is professional and their professionalism is sound!
About the String Beings
Why did I choose the name "The String Beings?" Because it reflects our adventurous spirit and the fun we have making music in unusual (and traditional) locations. Where do you see us playing? I encourage you to use your imagination! Being completely acoustic we are NOT tethered to any electrical chord! Ipso Facto, we have played on Tahoe docks, on Mountain tops (yes, riding a chair lift in the summer IS scary) in the middle of Forests… Even private yachts!
I select my players not only for their musical ability but also for a fun and relaxed attitude. We take care of business and enjoy the event. Our versatility is only matched by our desire for you to experience the exciting edge that only live music can give.